Best Digital Marketing Freelancer in Calicut – Helping Aspiring Companies Reach Online Growth
Practicing digital marketing is what I do best. When working with me, you'll be able to tap into my expertise to grow your business and breakthrough to your next level of success. My familiarity with various digital marketing practices ensures that you can develop a custom-tailored plan that works for your needs. As a digital marketing freelancer in Calicut, I can help you on your journey!
Hi there
My name is Hassainar, and I am a digital marketing freelancer with 7 years of experience. I have extensive knowledge in all areas of digital marketing, including SEO, Google Ads, Facebook ads, website design, and more. As a marketer, I can generate a good return on investment (ROI) for my clients. Book a free consultation with me to discuss your business and growth hacking strategies.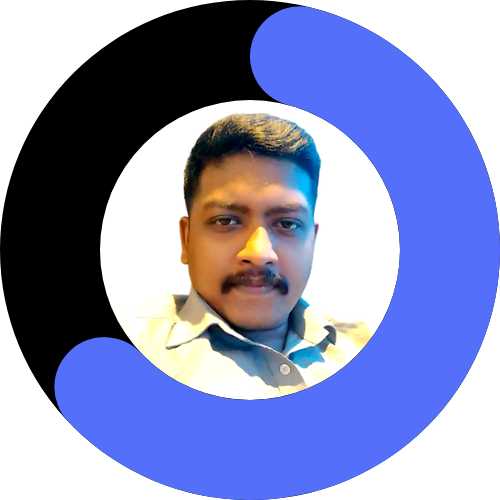 Rise of a Digital Marketing Freelancer in Calicut
As a digital marketing freelancer in Calicut, I have dedicated my career to creating solutions for digital marketing, specifically for small businesses.
My mission is to develop proficient online marketing campaigns implemented by professionals to help small company owners grow their businesses without outsourcing them entirely.
I don't just want to run a marketing consultation session – I want to dig deep into your area of business and assist you in everything from marketing campaigns to pretty much anything else.
Solving problems can be very satisfying work. It's something that I'm more than happy to help with since quick fixes are so often the source of new problems, of which I have had more than my fair share. 
If you're starting up a business or working on an existing one, I can give you all the tools of the trade you'll need, including some wisdom from personal experience that might spare your company from some serious pitfalls. 
During our first meeting, I tailor my services to exactly what you need and what you're trying to accomplish. I do this by listening closely to what you say and asking questions to ensure I meet your needs.
I will then give you a few suggestions of what we could do to meet your goals, such as making a blog or social media profile. You can then decide which option best suits your needs or if another idea will work better. I will then provide the information you need to implement your chosen option.
The most innovative Digital Marketing Services in Kerala
If you're looking for the next evolution in marketing, you've come to the right place. Hiring a digital marketing freelancer in Calicut can help you generate more leads, traffic, and sales. With my help, you can take your marketing efforts to the next level and reach new heights.
Brand Marketing
With a strong, unique, and recognized brand marketing, it allows you to target your potential customers while reaching broader audiences. Doing so with higher precision translates into lower costs while increasing ROI.
SEO
The SEO of your website is a very important factor in the performance of your business. It's important to understand the flaws in your website so that your digital presence is improved and you rank for more keywords on the first search engine result page.
CRO
The right approach to delivering content is vital when running traffic to your site or getting sales. You need to know how to convert every possible customer, so every little thing you do online counts towards your bottom line.
Marketing Strategy
It doesn't matter which role you take in marketing or sales, and you need to understand how important having a strong marketing strategy is when differentiating your products and services from the rest of the competition.
SEM
Reach out to a pre-defined target audience. However, it would help if you determined the right target audience in your marketing campaigns not to waste time and money on irrelevant competitors. It would be best if you found out which keyword is best for you.
Email & Automation
Lift your business from the email trenches into a position where you have an army of potential customers ready to take action with just a single click. Use all sorts of technologies, tactics and ultimately become better at selling your company's products.
Website Design
While often at the forefront of your customer's minds, your site design is only part of the puzzle when creating an appealing website. Your content and usability tools should be given equal priority to make the most out of your website design.
SMM
Get your company to grow by using strategies based on SMM approaches. It can be effectively done to start a business with little startup cost and to maximize users, potential clients, and customers about your products or services, functionalities, and target audiences.
Content Strategy
Content is the king and content marketing has enormous potential. You can become the authoritative source on a topic for your readers, giving them a reason to trust you and—down the road—a reason to buy from you.
My Experience as a Digital Marketing Freelancer in Calicut
I've been practicing digital marketing since 2015 and find it interesting how I can help talented entrepreneurs thrive by driving them to prepare superior strategies to help their ventures reach new heights.
By focusing on developing comprehensive digital marketing techniques, I have helped a couple of startups and businesses increase their profits and stay on top of their peaks.
2022
As a digital marketing strategist in calicut, I work with clients to develop strategies to help them create an everlasting bond with their target audience/demographic. It is done by implementing optimized online campaigns that rely on Google Ads, Facebook, Twitter, and LinkedIn, among other methods. In addition, I provide creative ideas for content marketing, landing page, funnels, and CRO, as well as ways through which the company or brand can get more attention as they want. Moreover, I make sure to keep up-to-date conversion tracking in place at all times for optimizing campaign results.
2020
Being a digital marketing consultant in Kerala gives you a sense of pride and satisfaction. You get to manage a team running the Marketing activities across different social media platforms. You also get to develop the best strategy regarding marketing, sales, and distribution. You help your customers by developing unique campaigns that will allow them to fully enjoy the products you offer through either standard means or multi-media outlets. In addition, you're also in charge of helping your brand become more resilient with a strong social presence worldwide.
2018
I got my start in digital marketing when I took a temporary job as a social media marketer. Once other companies started to recognize my skills, I began working as a freelancer, helping local businesses sell their products, services or courses online. I also manage their Facebook and instagram ad campaigns and websites, creating blogs and pages to generate more leads. It was a good year for me, exploring everything related to digital marketing.
2015
I made my way into the world of digital marketing by first becoming an Facebook ad page admin in social media. I was consistently on the lookout for tips and techniques that would now help me continually grow my skillset. As an independent freelancer, I worked for many companies that were using social media to advertise their services and products, which meant helping them keep engaged with customers on platforms like Facebook.
Hire me as your Digital Marketing Trainer 
Organizations must stay ahead of the curve by ensuring their employees can learn and apply new methods and practices as they become available.
A company that learns rapidly will not only have a distinct advantage over its rivals but won't have to be afraid of being displaced or undercut by trends sweeping through the industry.
This custom-built digital marketing training program helps ensure your employees keep up with an increasingly competitive marketplace.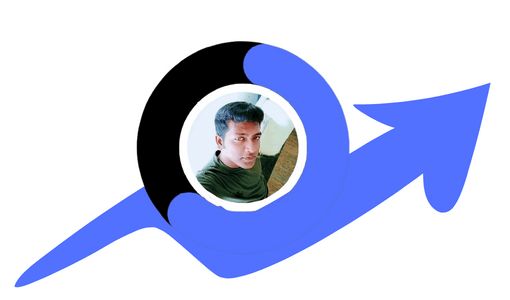 Frequently Asked Questions
Why choose me as your digital marketing freelancer in Calicut?
Because I have,
7 years experience in the digital marketing field

Have faced the best and worst in the industry

A promise of Quality Services

Customer Acquisition strategy

Growth hacking strategy and more…
What can you expect from my digital marketing services?
Best ROI ever 

Get more quality leads

Brand awareness and followers

Reduced cost per acquisition

Enjoy long-lasting SEO traffic

Always a little above the competitors
Should you hire a freelancer or an agency?
If you don't have the time to manage or keep track of your team, it's best to outsource to an agency. They will have the availability to handle everything as needed. However, as a freelancer, I pride myself on being transparent and cost-effective. I will always interact with your team and make strategies and solutions for growth and failure.
Do you provide A to Z digital marketing services in Calicut?
Yes, I do. We have a team called "Quality Ads."
Our packages are:-
Custom Digital Marketing Package 

Google Ads & SEO Package 

Facebook & Instagram Package 
Services:- 
Facebook & Instagram Ad

Google Ads 

SEO

Local SEO 

Website Design & Development 

Twitter Ads

Linkedin Ads 

Influencer Marketing 

Performance Marketing 

Email Marketing & Automation 

Content Creation & Marketing 

Poster Designing 

Video Creation 

Brand Marketing 

Landing Page & CRO 

ASO (App Store Optimization) 

Social Media Management
Is digital marketing worth it in 2023 for your business
Absolutely! In today's world, every business wants to hire a digital marketer to grow its brand online and make more money than ever before. They know how important digital marketing is and how rapidly it is growing, so now is the perfect time for your business to invest in a digital marketing expert and start seeing amazing results!
What digital marketing strategy is best for my small business?
No two businesses are alike – and that's precisely why it's important to have a tailor-made digital marketing strategy specifically for your business needs and goals. I offer free 1:1 digital marketing consultations to help business owners like you determine the best platform or combination of strategies to use for maximum growth. Let's chat soon so I can learn more about your business and what you hope to achieve.
Do and don'ts in digital marketing?
Do's
Know your brand and its competition

Write buyer persona (ideal customer)

Write for users, not for google crawlers

Choose the right channel

A marketing funnel website

Weekly audit and reporting
Don'ts
Not everyone is your audience

Never guess the result

Don't stuff keywords

Don't ignore Google and Facebook policies

Don't forget to update SM channels

Don't mind taking experts' opinion
Book 1:1 Free Digital Marketing Consultation Now
My Services
Digital Marketing Package
SEO & Google Ads Package
Facebook & Instagram Ads
My Courses
Digital Marketing Course
SEO & Google Ads Course
Social Media Marketing Course