Professional Freelance Web Designer in Dubai to Design Your Website
I have been working as a freelance web designer in Dubai for the past few years. I propose advanced web design for your business growth. I offer further services such as SEO, blog, branding, etc. I can help you get the best ROI online as a professional web designer.
Hi, Hassainar here.
Having a good and accessible website can boost your growth in internet marketing. In this digital world, websites and unique brands must be created to attract customers' attention. As a person who has contact with the world in Dubai, my works are up to date with current waves.
From scratch, I can help you to develop your dreams. As a web designer, I will create and manage your website.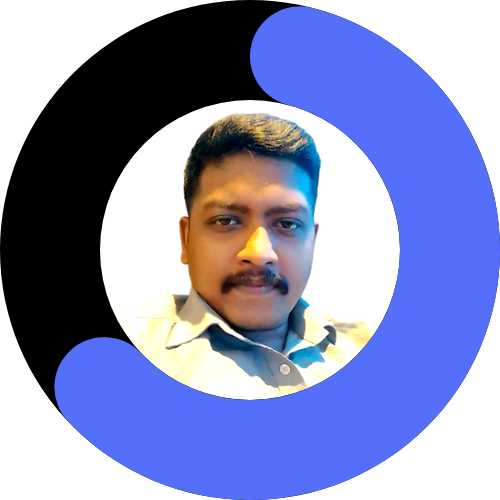 My Services As A Freelance Web Designer in Dubai
Are you having difficulties in getting brand exposure? Need to expand marketing plans to increase qualified leads? As a digital marketing consultant, I specialise in helping entrepreneurs or start-ups grow their businesses. I offer a wide range of services to help my clients achieve their desired results. Below is a list of some of the things I can do for you:
Website design (static website)
A static website contains fixed content. These websites are secure and built of using our WordPress and Divi theme.
Website for small business
Create engaging and quality websites for your project. Sites help you to display your content. By using SEO tools, you can increase traffic to your website. You can outrun your competitors by having a good website. Nowadays, online presence is essential as offline. It shows professionalism.
Website with SEO
We optimize a website's content relevance and technical configuration through search engine optimization (SEO) tools so webpages can be easily findable and ranked better. Search engines help people find their needs, so your webpage must appear in the front. By using relevant titles and keywords, we can make it happen.
Website Redesign
Is your website not attractive? Not a funnel type one? Design and simplicity are essential in creating a website. A website should be unique, attractive, and adjustable to any electronic device. It can boost your revenue.
Landing page design
It's a process of creating tempting web pages to attract the audience. It encourages them to be your subscribers. The first impression with the audience should be alluring. A landing page is the first page that visitors land on. With fast loading, responsive, simple, and AIDA strategy are essential.
Website design (dynamic website)
Our Interactive dynamic websites can also refer as web apps. It is a site with information that is updated regularly.
Website for brands
A website is a place to create brands. Through branding, you can create a connection with the customers. A branded website is your business profile; it shows quality and character. A brand image helps to shape public perception. Get the best website now for your brand.
Website with blog
A blog is an informational website it can be used to build an online presence. Through industry-related information and company updates, it can increase traffic to your sites. Promoting programs also it can attract a targeted audience. Generate a lot of leads, sales, enquiry, etc using our Blogging services always.
Ecommerce website
An e-commerce website allows one to sell and buy products online. Orders, payment, shipping, and customer services are made online. Having an easily accessible webpage can attract an audience.
Personal website
If you're an entrepreneur or consultant or celebrity or a person like  who wants a top-quality website without breaking the bank, you've come to the right place. I'll work with you to create the exact site you need, managed efficiently and cost-effectively.
Your Best Choice in Dubai As A Freelance Web Designer
As a web designer expert in Dubai, I have a 95% success rate in this field. My speciality is designing all kinds of websites according to client's interests with good traffic. All websites are overlooked with SEO. Here I am providing result-oriented designs. I have strategic skills to attract an audience. I offer better service at a reasonable price.
Why Should You Choose Me As Your Freelance Web Designer in Dubai?
In this century, people are conquering the world online. To be successful in this profit-oriented world, you need to outstand. I can create websites as per the need of clients.
My websites are user-friendly, and revenue generated.
I can design professional websites which can lead your business to grow.
Websites are created as a part of marketing strategy, which can gather a targeted audience online. 
I offer complete digital marketing services by designing websites with brand and SEO.
I have 5+ experience in web design in Dubai, worked with different businesses.
I have experience in the national and international fields, so my web designing services are in an acceptable range.
Be Better Among The Best With My Web Designing Services in Dubai, UAE
You will get good traffic on your website, which can increase clients/leads/sales.
My services are unique and branding your company to the top.
Improve audience visibility and convert them into subscribers and customers with landing page design.
Result-based creation can increase your ROI.
As a freelance web designer in Dubai, I can help you achieve your dream.
I have shown excellence with multiple clients in designing dynamic and static websites, branding, SEO, personal and business websites, and landing pages.
I am a freelance web designing expert from India. I have years of experience running successful SEOs and websites with big and small business firms in Dubai, UAE. 
My journey in the digital marketing world started with blogging and social media marketing. Through all the challenges I pulled off, I gained tremendous experience in web design and SEO. I have helped create startups and other companies in branding, designing, and redesigning websites. With my knowledge and experience in the field, your websites and webpages will be ranked better with my work.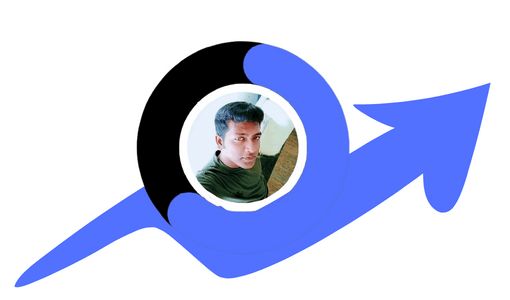 Frequently Asked Questions
What are the services you provide in web design?
I offer a range of services in the field as static and dynamic websites, branding, SEO, landing page, small and big business website and e-commerce websites, etc.
What is the price for your web designing service?
I offer a fair price according to my experience. Different packages are involved; you can contact me to know more.
What is the importance of web designing?
Today websites are a part of professionalism. It helps reach more customers and implement your firm as a brand.
Why should you choose my service?
I can help you in creating websites that can generate income. I have international experience it will be worth your money than other web designers.
What is the value of web designing?
It can increase brand awareness, and you can compete with big brands.
Do you provide SEO services?
Book 1:1 Free Digital Marketing Consultation Now
My Services
Digital Marketing Package
SEO & Google Ads Package
Facebook & Instagram Ads
My Courses
Digital Marketing Course
SEO & Google Ads Course
Social Media Marketing Course